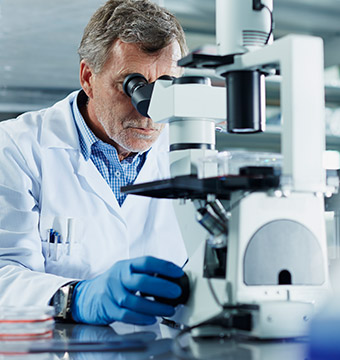 The first inklings of this discovery began in 2018, when researchers from Johns Hopkins University were studying kidney biopsies.4
This is when a patient has a tiny piece of their kidney removed to be examined under a microscope.
The Johns Hopkins researchers were examining the kidneys of patients with unbalanced blood sugar levels…
… and comparing them to kidney samples taken from patients with healthy blood sugar levels.
When they viewed these samples under the microscope and compared them side-by-side…
They noticed something shocking.
Can you see the difference?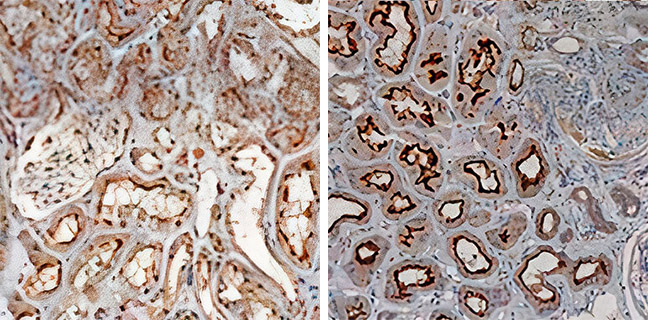 The kidney on the left is what a normal kidney should look like under the microscope…
Whereas the kidney on the right has high blood sugar, and so it's covered in a gray sticky mucus!
And what's more…
After examining kidney samples from 26 more patients with unbalanced blood sugar, and comparing them with 14 more kidney samples from healthy patients…
…they found the exact same thing again and again!
All 15 patients with normal blood-sugar had normal-looking kidneys…
While all 27 of the patients with unbalanced blood-sugar had their kidneys clogged up with this gray mucus.
Which means if you currently have unbalanced blood sugar, you can be confident that it's also clogging up YOUR kidneys.
Because that's exactly what these researchers from Johns Hopkins proved.
They examined the gray mucus more closely to identify exactly what it was…
And after numerous tests, they concluded that it was a 'sticky protein' known as "Sodium-Glucose Cotransport 2".5
That's a bit of a mouthful to say…
So we'll call this sticky protein "SG2" for short.